the glow tape has many application :
Safety marker for stairs, steps, railings, corridors, exits, stage, theater and theatrical work
Emergency exits
Light switches
Fun decorative designs on floors and ceilings with pre-cut stars and arrows (or cut your own dots)
Great for Halloween decorations!
Perfect as emergency strips on vests, bikes, helmets, scooters, etc
self-adhesive ,strong stickness smooth surface waterpoof and long durability .
Great for kids as arts & crafts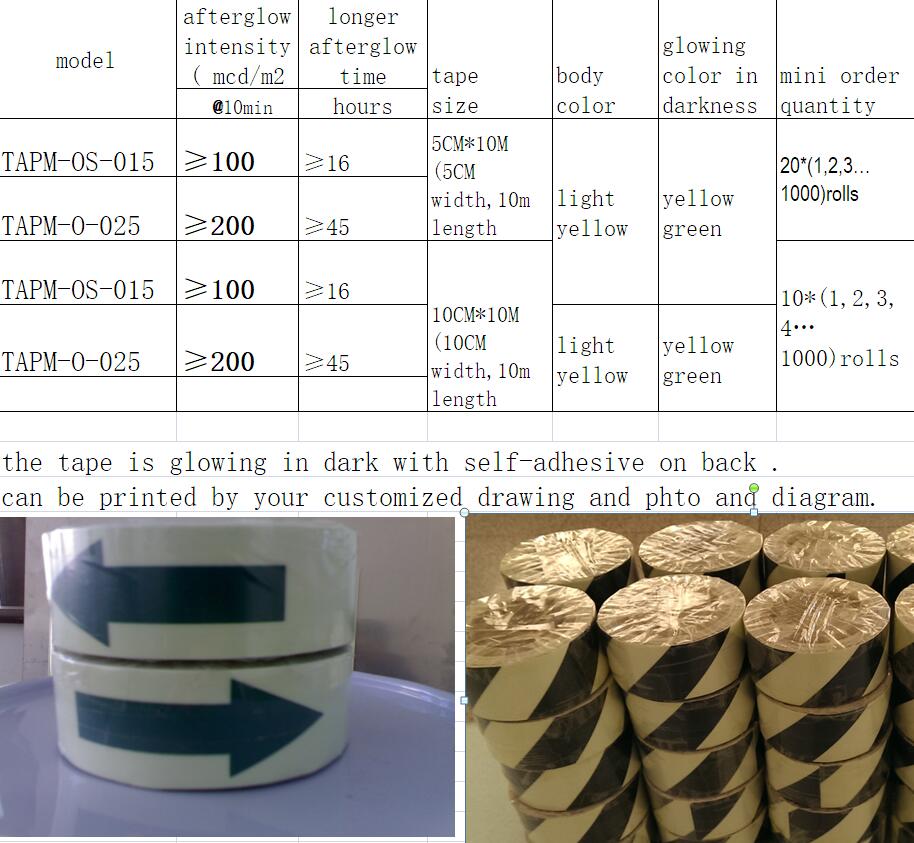 The tape was perfect for our Halloween decoration costumes! It stuck really good to the clothes fabric and did not peel off at anytime. The glowing effect in the dark was quite fine . The tape was also easy to work with. The backing came off easily and the tape was easy to stick down where it was needed. Once it was stuck it would not come up without tearing the fabric. Which was a good thing! I would buy this again and would recommend others to buy it.