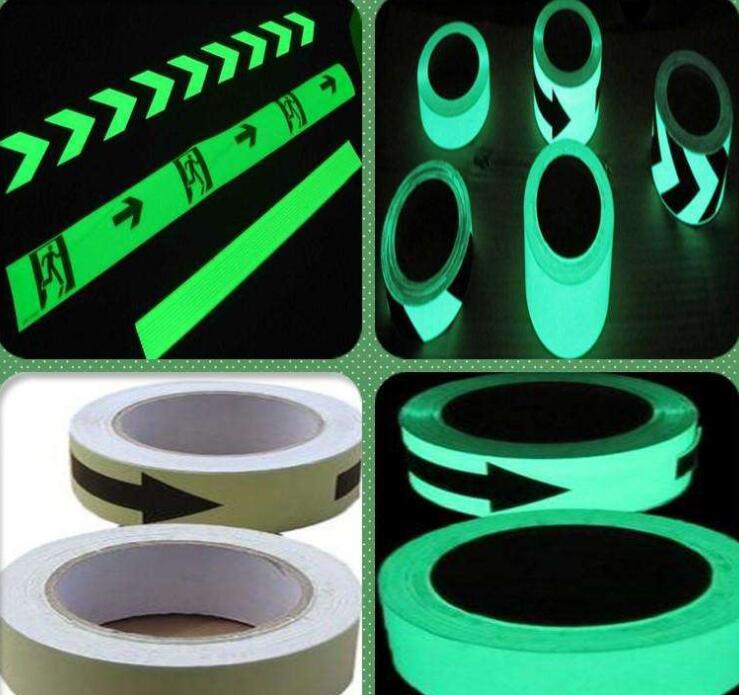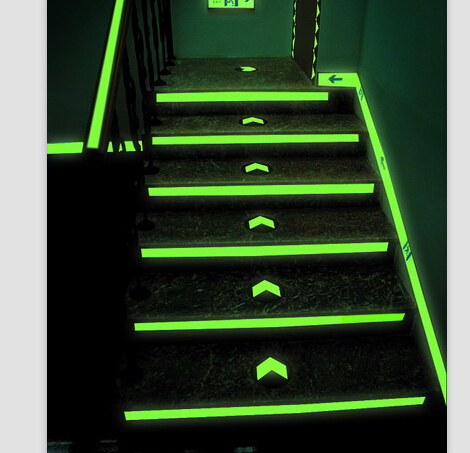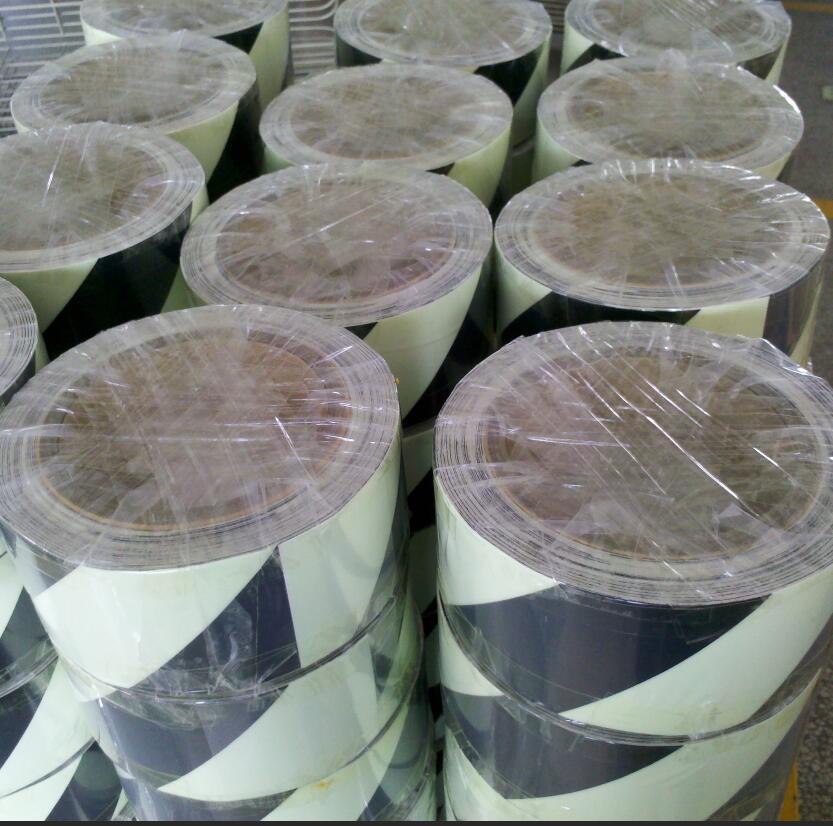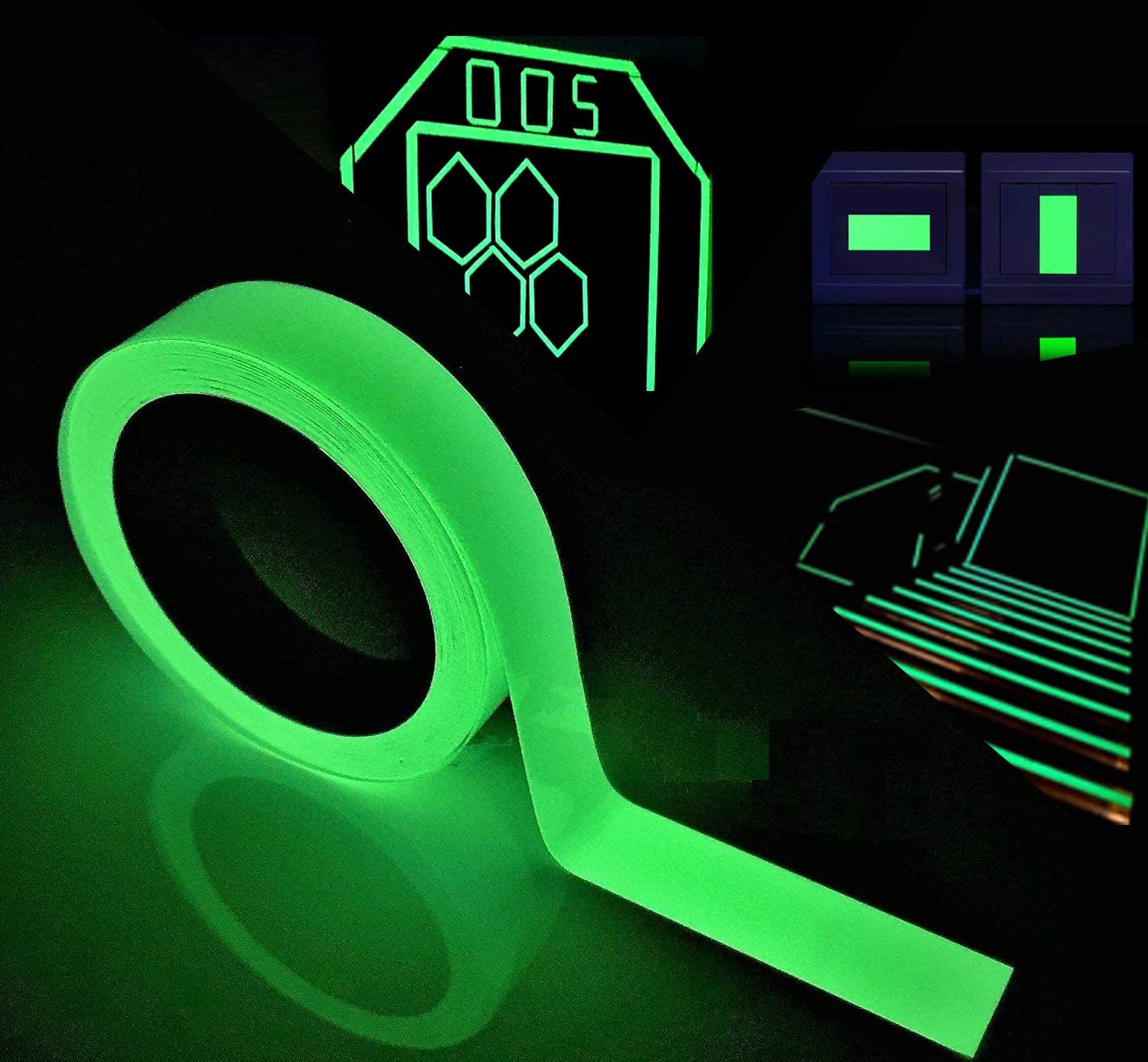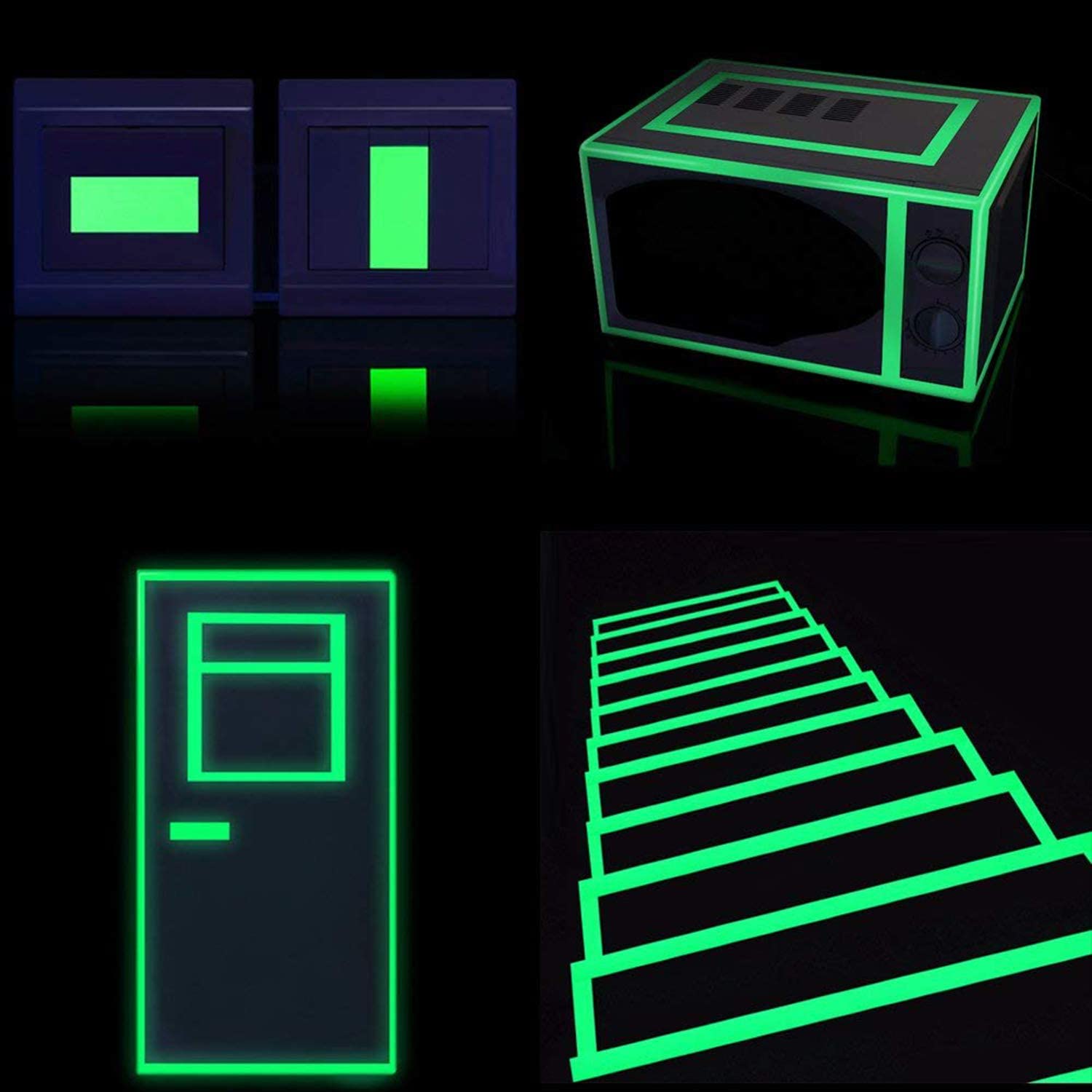 absorb natural light or any other visible lights for over 30 minutes, and then Glow in dark tape will be glowng brightly higher photoluminescent luminosity and after-glowing effect will lasts over 12 hours or even whole night .


non-Toxic free of radioactive harmless & Eco-Friendly -- Made by high quality grade PET film, waterproof, non-radioactive and non-toxic, environmental and safety, be stickable to most surfaces, flat or curved, no residue after removal. also can be cutting any length at you want .


safety fire exit Signs: marking emergency areas, emergency exit corridors, fire-fighting equipment, fire alarm, rescue equipment, etc.